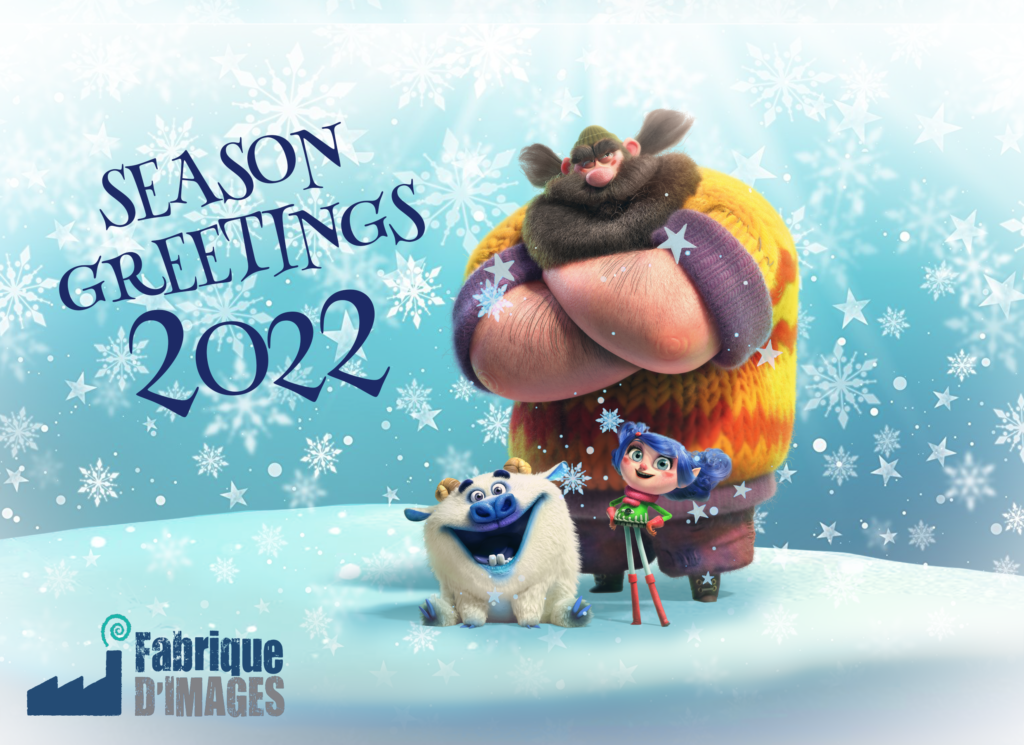 Seasonal greetings to all of you!
And a 'thank you' to all our partners … together we've made it to the end of the year.
2022 can only be better!

And a really big 'thank you' to my team. You were amazing.
This year we delivered some great projects.
I'm convinced we will do the same thing in 2022.

Our wish card this year features the main characters from our upcoming film 'Ellie and the Christmas Creep', which we will present at the upcoming Cartoon Movie.
I truly hope we can meet in person in Bordeaux.

Take care, and till soon.
Ellie and the Christmas Creep,
directed by Caroline Origer
artwork by Bruno Murer
script by David Freedman
development financing Film Fund Luxembourg