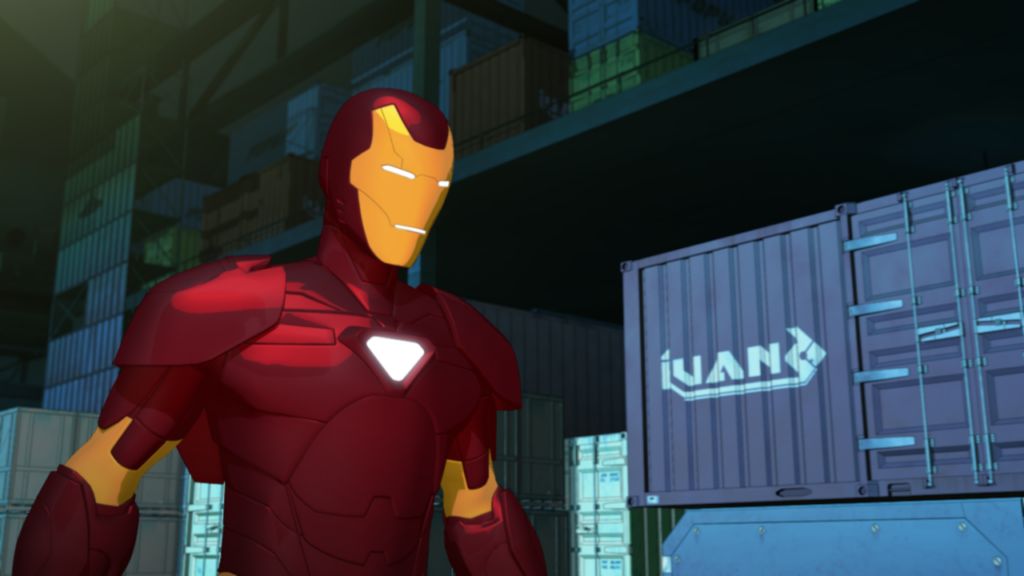 Tony Stark, 16-year-old genius and heir to the billion-dollar corporation Stark International, battles the enemies of world peace with his revolutionary armor technology. Growing up, Tony had always lived a life of luxury, but everything went horribly wrong when a tragic plane accident robbed him of his father and nearly cost him his own life. Eager to honor the memory of his dad, Tony now uses his suit of invincible armor and technical know-how to protect those who would also fall prey to tragedy, corruption and conspiracy.
Directed by Philippe Guyenne, Stéphane Juffe
2011/ kids 6+ – TV series/ 26 x 26'/ CGI HD/ HD CGI/ Adventure – Sci-Fi
Prod.: Marvel Entert. / Method Animation / France 2 / Fabrique d'Images / DQ Entert.
© Marvel Animation / Method Animation / DQ Entertainment / France 2 / Fabrique d'Images
with support of